IDOBAO--ID87V2 Keyboard kit
Product description
Sized just right at a 80%—a compact configuration to feature the top function row—the ID87V2 mechanical keyboard kit from IDOBAO makes a great fit on any desk.This board is both durable and easy to build. Its PCB also features Kailh hot swap sockets, which allow users to quickly change switches without a soldering iron.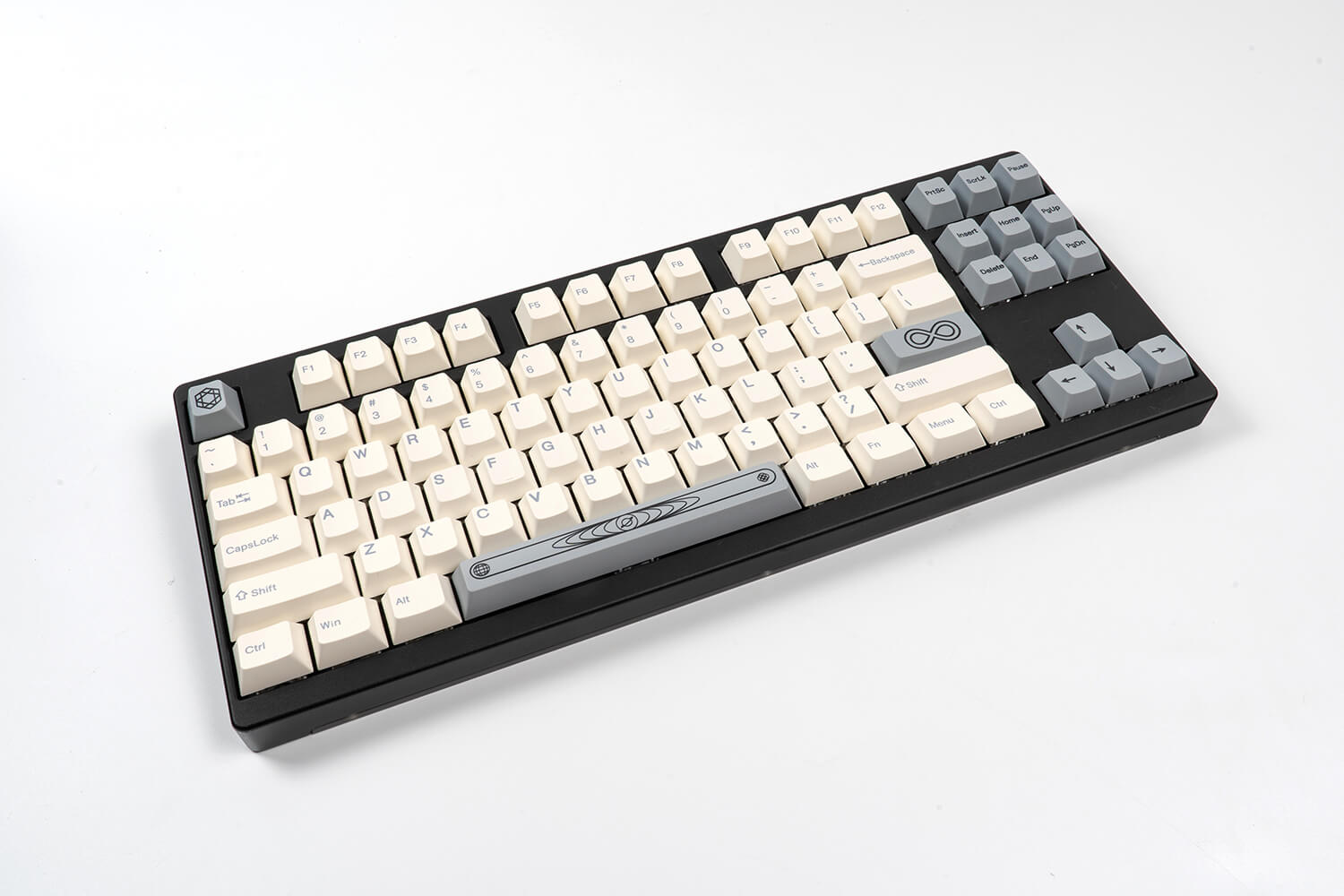 Color selection
(Anodic oxidation process):  black  - gray

(Powder coating process):  white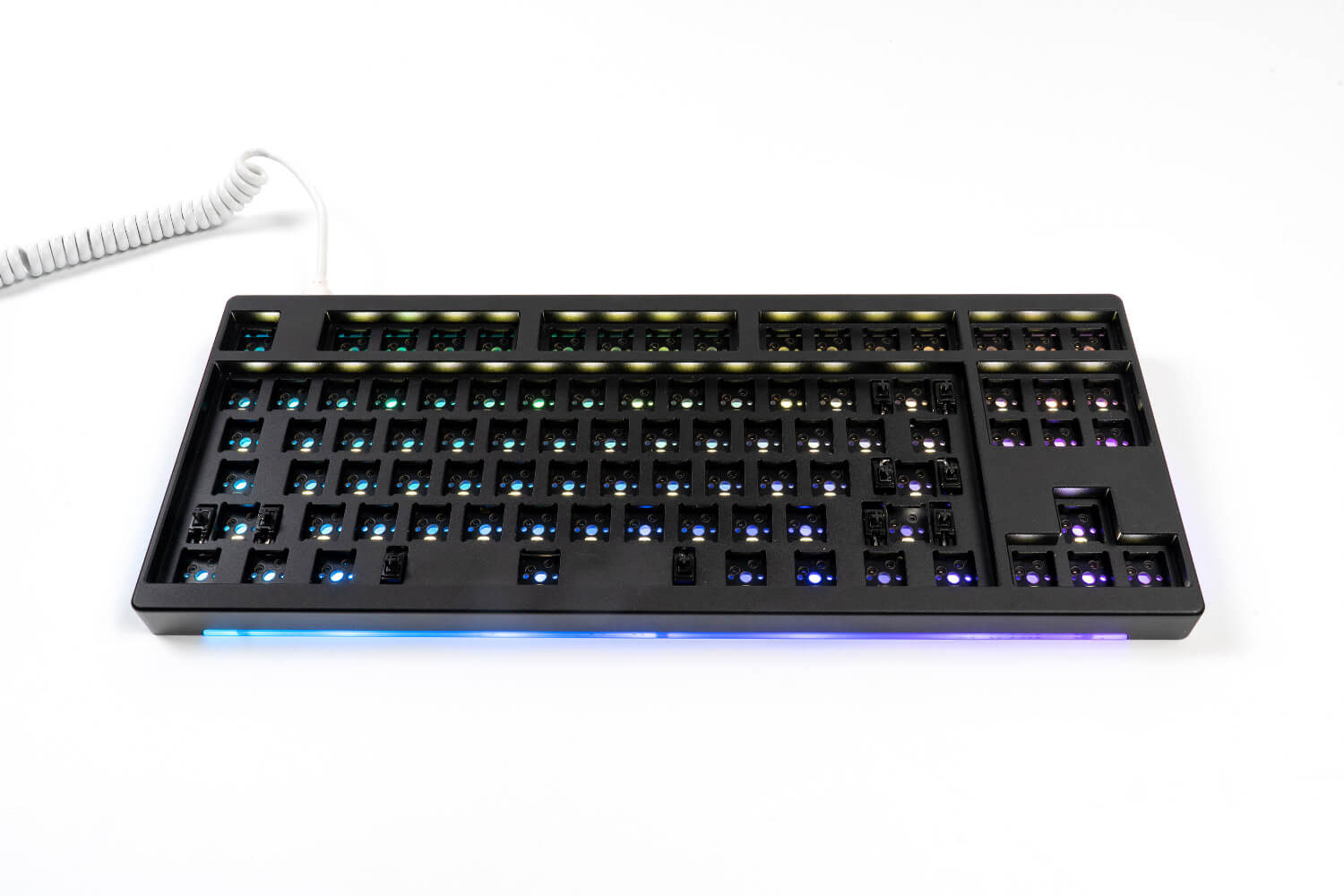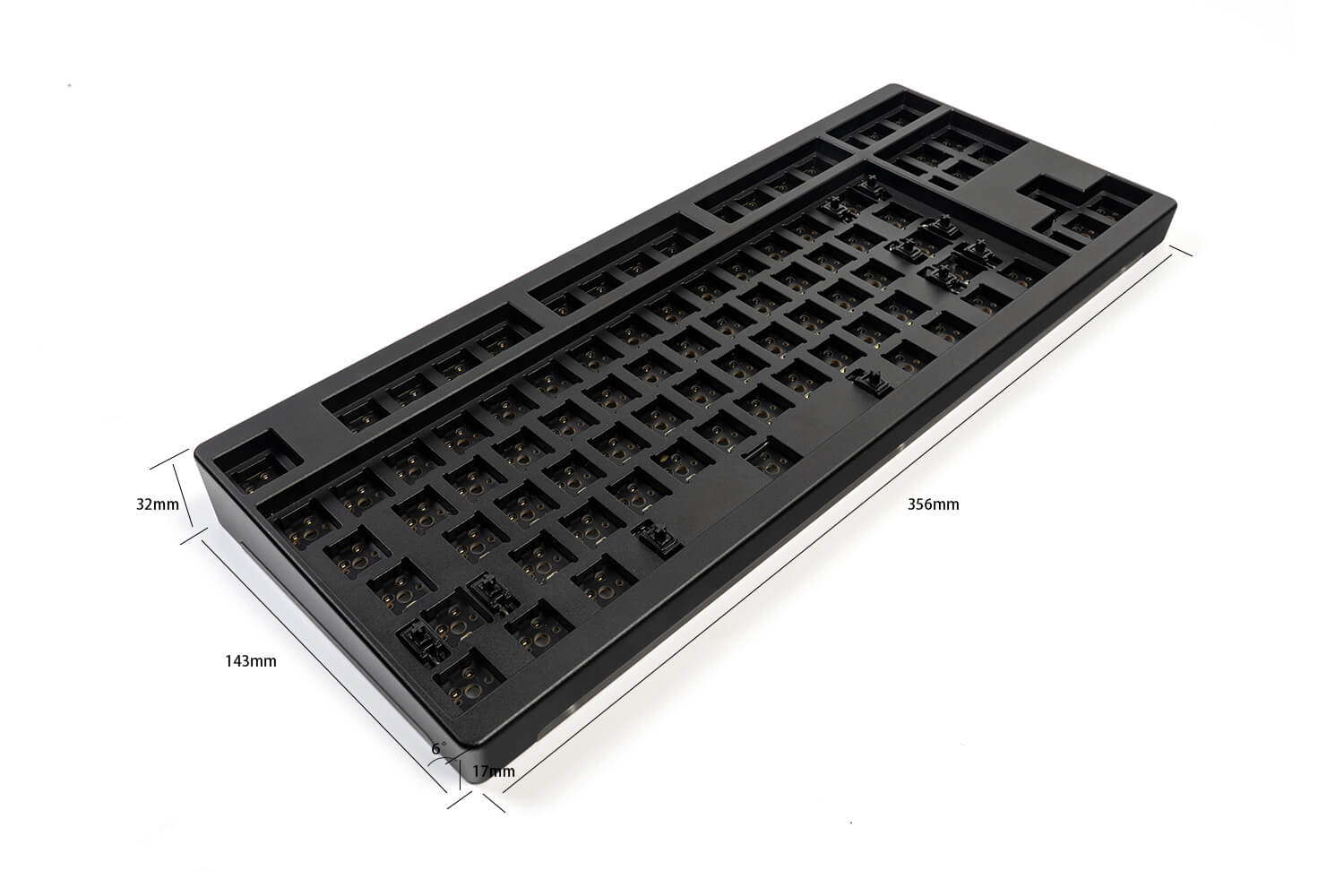 Specs
Case material:  Aluminum
Bottom material:  Acrylic 
Angle: 6 degrees
Weight: 1.64 kg
Dimensions:  Width 14.3cm x length 35.6cm
Integrated plate (thickness is 4.2MM)
Per-key RGB  and underglow RGB
Programmable with QMK firmware
 
Included
1 * Top case (Aluminium)

1 * Bottom case (Acrylic)

1 * Brass weight

1 * Kailh Hot swap PCBA

6 * Phillips screws(M2x10)

19 * Gold-plated cross screw(M2X4)

2 * Electric resistance

3 * Kailh Sockets

4 * PCB Stabilizer

1 * USB Type-c cable

4 * Silicone rubber feet
Friendly Reminds: Only Keyboard included, no keycaps and switches.
The color is subject to the physical photos. If you have special requirements, please purchase them carefully.
Product price does not include import tax.
Design team :IDOBAO